Knee osteoarthritis explained
Osteoarthritis (OA) is the most common type of arthritis – and knee osteoarthritis, affecting approximately 50% of people over 65, is the most common type of OA.
When severe, knee OA can be debilitating, making simple actions like climbing stairs or tying shoelaces extremely difficult and frustrating.
AposHealth® as a treatment for knee osteoarthritis
The latest clinical evidence suggests that biomechanics plays a much larger role in osteoarthritis than previously thought. Fortunately, AposHealth® is designed to address the underlying biomechanical causes of knee osteoarthritis.
The AposHealth® treatment works by reducing and redistributing the load on the affected joints. Using a personalized foot-worn device for about one hour a day, AposHealth® introduces "controlled micro-instability" – an innovative way of reeducating your muscles and correcting your body's alignment.
And AposHealth® fits effortlessly into your everyday life. The device can be worn during your normal activities at home, at work or outside. It's non-invasive, drug-free and super easy to comply with.
The AposHealth® foot-worn device is FDA-cleared for treating knee osteoarthritis, to help temporarily reduce knee pain and improve lower extremity function during activities of daily living. It is also a non-FDA cleared wellness device which can help patients live well with other musculoskeletal conditions such as chronic low back and hip pain.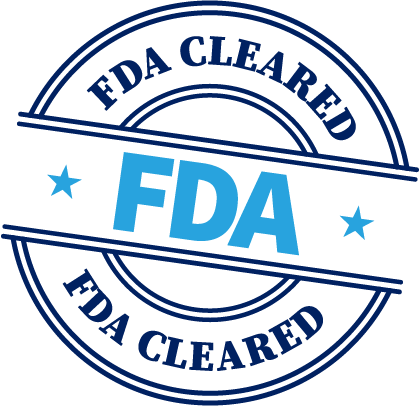 Clinical research about AposHealth®
AposHealth® is a clinically proven treatment for knee osteoarthritis. Clinical studies have shown that patients with knee osteoarthritis who used AposHealth® experienced:
Temporary pain reduction42
Improved function42
Improved quality of life43
Reduced over-the-counter pain killer consumption (by over 50%)3
Improved biomechanical measurements, such as reduced knee adduction moment, reduced knee flexion moment, improved muscle activation, improved spatiotemporal gait patterns42
In addition, AposHealth® has been found to be safe42.
A two-year follow-up study found that the positive effects of the treatment lasted and found a steep difference in the need for total knee replacement (TKR/TKA) between patients who received AposHealth® treatment (2.6%) and those who did not (31%)42.
Unique benefits of AposHealth®
Clinically proven to improve gait (walking mechanics)
Non-invasive
Temporarily reduces pain
Improves function and quality of life
Convenient and fits easily into your daily routine
Personalized to your body frame and movement patterns
Ongoing care for optimal results
So, is AposHealth® right for me?
Generally, the AposHealth® treatment is not suitable for individuals who:
Have unexplained recurrent falls
Experience balance problems (that require using a walking aid indoors)
Suffer from especially severe osteoporosis
Otherwise, if you suffer from knee pain and you want to enjoy walking again, then you are likely to be a good candidate for AposHealth®